COMICS BY STEFAN GUTTERNIGH
Stefan Gutternigh creates videos, photos, graphics and comics in Vienna, Austria.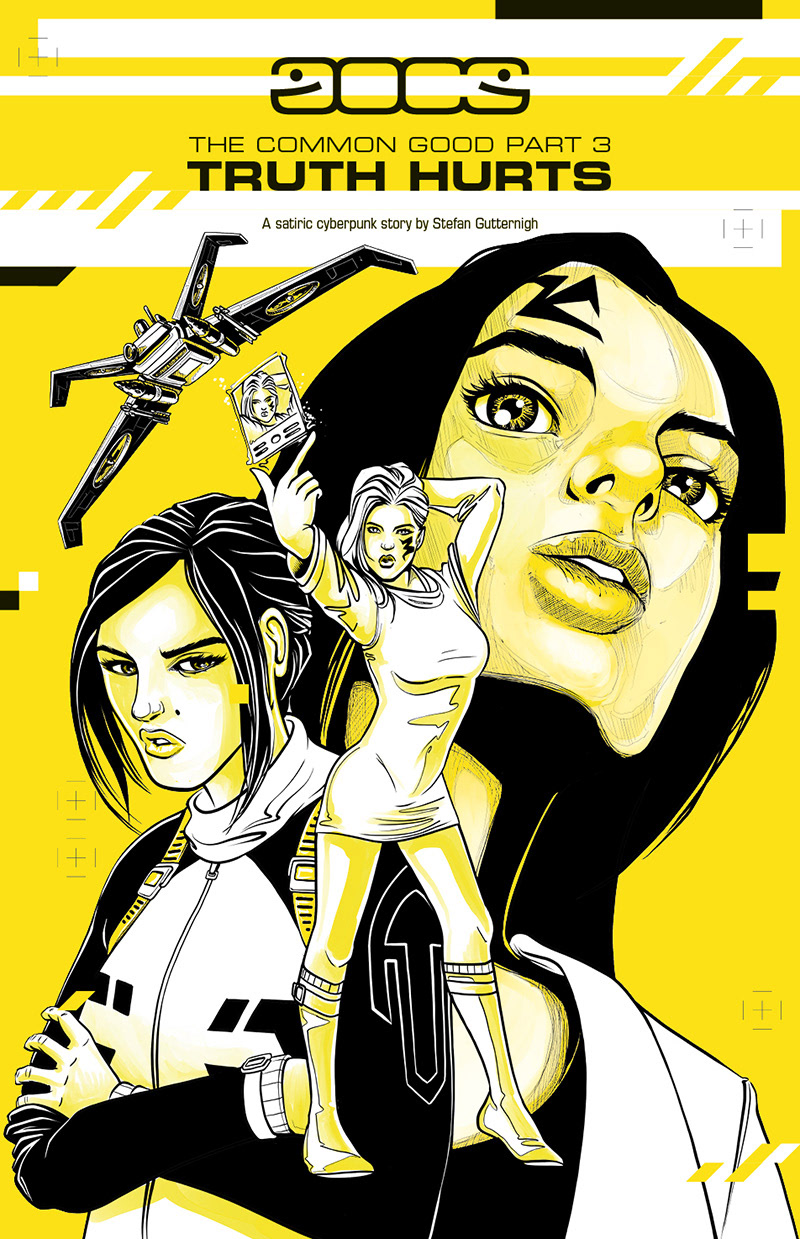 THE COMMON GOOD PART 3 // 36 PAGES // ENGLISH // 2020
In the third and final book of the "The Common Good" miniseries agent Cindy Karuso
has to take care of a skiing instructor/conspiracy theorist spreading an unbelievable tale about a crashed "GOCG" drone. Slowly she starts to wonder if the truth is out there. Finally the "Global Organisation for the Common Good" will bare its teeth and Cindy will learn that in a totalitarian system everybody is a victim.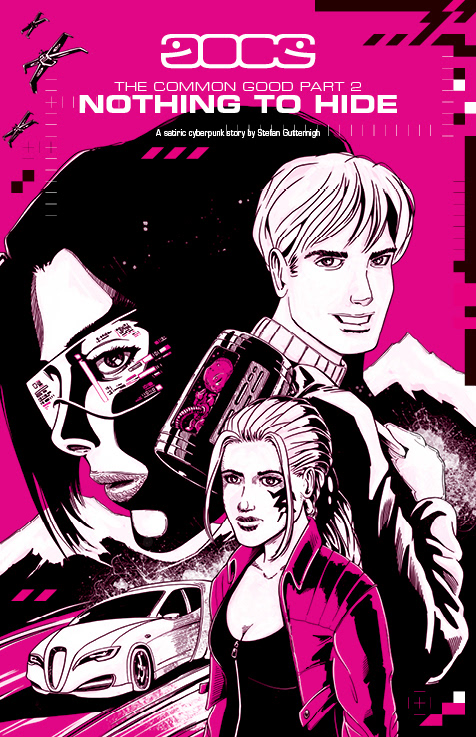 THE COMMON GOOD PART 2 // 32 PAGES // ENGLISH // 2019
Following the successful Kickstarter campaign of "The Common Good" the story of agent Cindy Karuso continues.
After dealing with the somewhat difficult client Mr. Berger in "The Common Good" part 1, Cindy has earned her mandatory winter happy holidays with her boyfriend Ben and their yet to be named external pregnancy backpack. After a romantic night is ruined by buggy implanted pad software and their self driving car refuses to stop to let her pee, Cindy slowly begins to question the benefits of omnipresent technology. Her vacation is cancelled when her boss sends her on a mission in the middle of the night.
28 PAGES

// ENGLISH // 2018
In 2035 the earth is ruled by a world government called "The Global Organisation for the Common Good". The "GOCG" wants to make everybody happy by monitoring the desires of its citizens with social media, omnipresent cameras, surveillance drones and – for those who can afford them – body implants. It's intentions might be good, but can happiness really be regulated by law? After all, it's not systems that rule people, it's people that rule people. Isn't every system prone to failure when it has the wrong leaders and the wrong enforcers?
We join "GOCG" agent Cindy Karuso in Vienna, Austria, where she is visiting Mr. Berger, who has not spent his designated quota for lifestyle and entertainment products for the past months. Will she manage to complete her task for the mother-state and the father-corporation by taking care of Mr. Berger? And will Mr. Berger have something to say within the process?​​​​​​​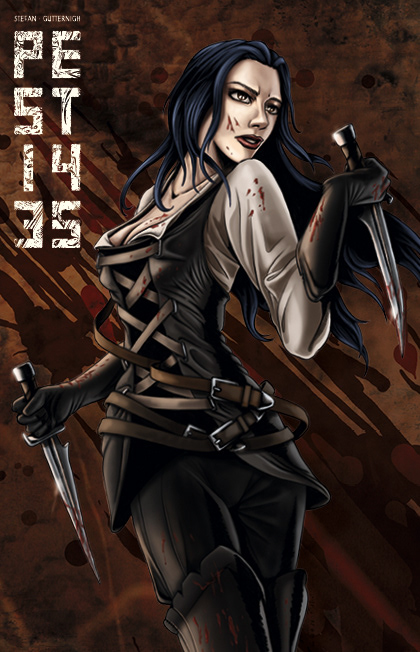 192 SEITEN // DEUTSCH // 2016
"Pest 1435" erzählt die Geschichte einer Untoten-Apokalypse (das Wort "Zombie" gab es damals noch nicht) im mittelalterlichen Wien. Die Protagonistin Marie lebt friedlich mit ihrem Vater und ihrem Hund im Wienerwald, bis ihr Heim von Männern der Inquisition zerstört wird. 
Sie selbst wird gefangen genommen und soll auf dem Scheiterhaufen verbrannt werden. In Wien grassiert die Pest, und eine Hexe aus dem Wald kommt als Sündenbock gerade recht, um das leidende Volk abzulenken. Eigentlich hat Marie mit ihrem Leben bereits abgeschlossen. Doch in der Nacht vor ihrer Exekution beginnt eine grauenvolle Reise.
Kontakt: Stefan Gutternigh // +43 (0)650 262 35 88 // office@nbfactory.cc